Are you embarking on a project that requires scaffolding? Often the hardest part of any project that requires an outside contractor is finding the right company to trust with the job. However, the level of responsibility in finding a trusted scaffolding company can be even higher. As on many jobs, particularly commercial projects, the scaffolding can be in direct contact with the general public. So safety and proper risk assessment are paramount.
If you're wondering how to find a trusted scaffolding company to rely on for your next access project then read our top tips below.
4 Tips to Help you Find a Trusted Scaffolding Company
Some important things to consider when searching for the right access company for the job include;
Health & Safety
With any type of scaffolding project health and safety is one of the most important aspects to consider. Ensuring that you're hiring from a company that has the right expertise and equipment to guarantee the safety of your workers through every phase of the project.
Does the company you're in discussions with have high safety standards? Do they compliantly follow strict safety procedures? Scaffolding health and safety not only impacts construction workers but also in some cases members of the public. A trusted scaffolding company should not take on a project without a site visit and thorough risk assessment. They should also hold the correct insurance should any accidents occur.
We can't speak for other companies, but here at AMF we're committed to health and safety. In fact, it's at the forefront of our mission as a business. We're constantly committed to safety in all aspects of the workplace. While carrying out thorough risk assessments of each site before we take on any new project.
Experience
As well as maintaining high health and safety standards, a trustworthy scaffolding company should be able to demonstrate adequate experience working on other scaffolding projects. Particularly if they're being hired for commercial or industrial access requirements. We would advise that you avoid companies that can't provide examples of past work. Or proceed with caution by asking for references.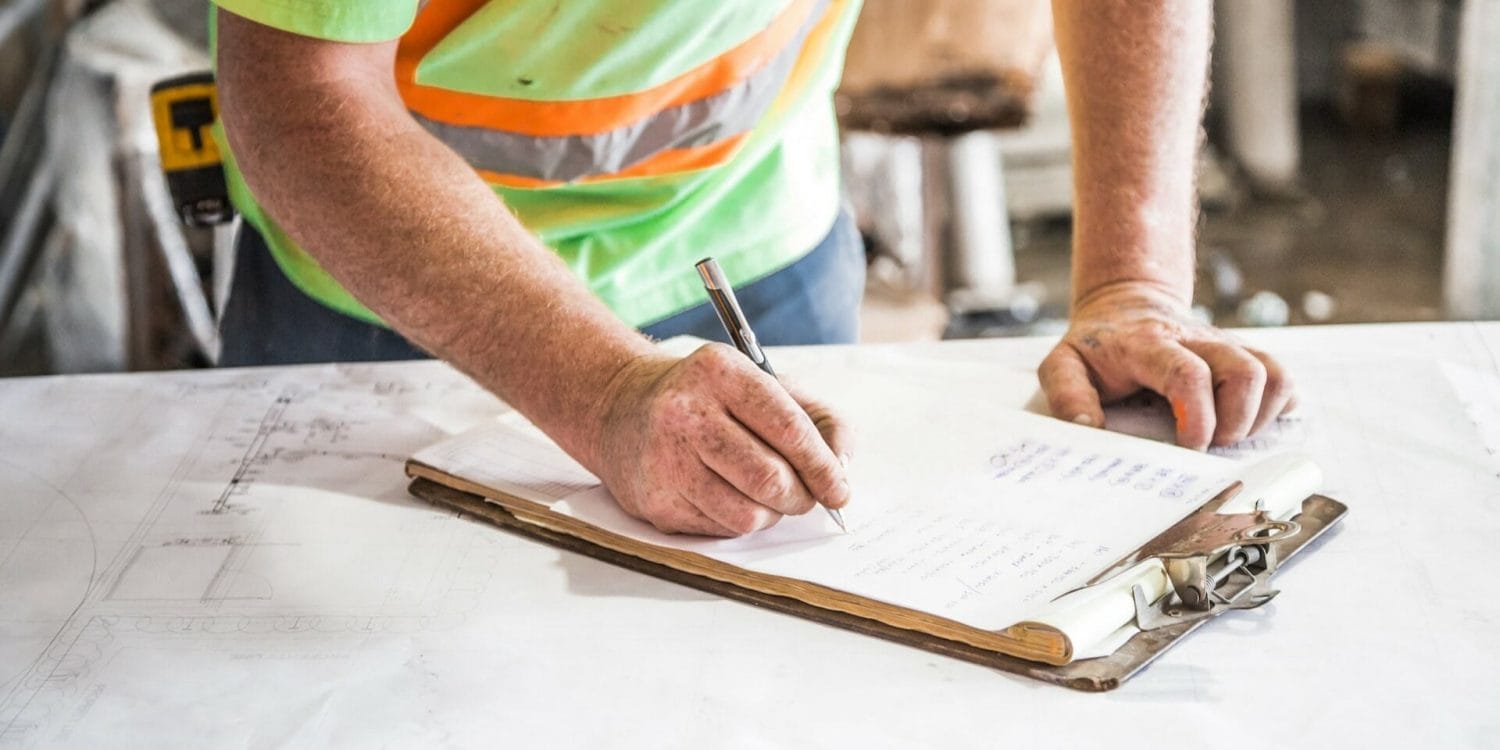 Here at AMF, we know how important experience is, particularly in the nature of the work that we carry out. Our business is a collaboration of two close friends who have extensive knowledge of scaffolding, project management and safety from our years of experience between us. We'll be happy to share recent project examples with you. If you haven't already seen our scaffolding in Edinburgh city centre or doted around central Scotland. You can also find recent projects that we share on our social media accounts. Follow us for ongoing updates.
Trained Workforce
When finding a trusted scaffolding company, staff training and development is incredibly important. As often the standard set within the business determines the quality of the job. Does the scaffolding company ensure that each of its employees is fully trained to the current industry standards? Do they create safe working environments for their employees?
Every member of the AMF team has the power to "Stop the job" should they see something which isn't right. No job is more important than the safety of those working on it or around it. Our team are fully trained in all areas of safety, ensuring safe working environments for all.
Accreditations
One of the most important things to assess when deciding on your chosen scaffolding company is the accreditations that they hold. As these demonstrate competency in their work and knowledge of their trade. As well as a commitment to high standards and continued development. Some accreditations to look out for include SafeContractor, SSIP, Constructionline Member and Acclaim accreditation.
Here at AMF, we hold a number of scaffolding health and safety accreditations which we're proud to share with you. Our goal as a business is to be the market leader in procedural compliance, ensuring each task is completed with safety at the forefront of the operation.
Finding a Trusted Scaffolding Company
We hope these tips have provided you with some things to consider when searching to find a trusted scaffolding company. Here at AMF Access, we pride ourselves on our high health and safety standards. Our qualified team of professionals undergo regular training. Allowing us to maintain high standards on every project. As well as ensuring we maintain our industry-leading standards and accreditations.
If you're considering scaffolding in Edinburgh or need assistance on a project that requires scaffolding in Scotland then we'd be delighted to assist you. Contact our team to arrange a free no obligation quote. We work on a variety of projects from small residential renovations to large industrial installations.