At AMF we are continually looking to improve. While giving our customers the best experience and ensuring that we as a company drive for success in all areas. We are always working on further accreditations and will continue to update you all when we have achieved them.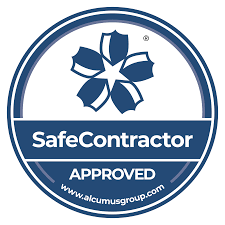 SafeContractor is an accreditation scheme which recognises an organisation's capabilities for health and safety – all in one place. Founded in 1999, SafeContractor have over 20 years of experience in health and safety and were a founding member of 'Safety Schemes in Procurement (SSIP)

Acclaim Accreditation is a Health and Safety accreditation. This involves an online assessment of your company's Health and Safety documentation and work activities. Providing the assurance that their systems and procedures meet or exceed current health and safety standards.
Used by the construction industry in the UK. The database is accessed by over 2000 organisations including central government, local authorities & main contractors all of who require you to be accredited before beginning the tender process.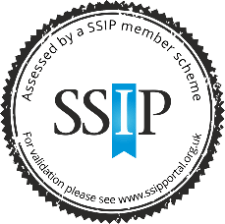 SSIP is the industry-leading standard of health & safety accreditation in procurement. With SSIP accreditation we protect our employees and the public from harm by proving that our business upholds high  standards in a number of core areas.
Bark was founded in 2014, it is based in 8 countries around the world and has a vision to provide people with finding the business that they need. At AMF we are an Elite Pro member as it's incredibly important to us not only to help out businesses with Scaffold support but the general public too. this is why we joined Bark. Please click on the link to see our profile.
With all of our accreditations in place, rest assured when we help you with your project you are in safe hands.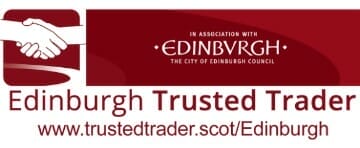 The City of Edinburgh Council Trusted Trader scheme was launched in June 2015 and is a local business partnership which aims to increase consumer confidence. Promote good practices within businesses. And help prevent doorstep crimes. It is the only trader scheme in Edinburgh that is Council backed, fully vetted by Trading Standards and supported by Police Scotland. We're incredibly proud to be an Edinburgh trusted trader.
Get in touch now for your free no obligation quote where we will ensure that all your requirements are taken care of!
It doesn't matter if it's a small hop-up platform or a large-scale project, we ensure that each of our employees is trained to the current industry health and safety standards.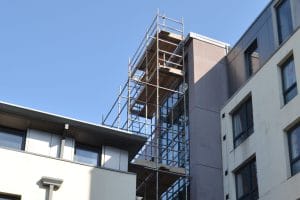 Scaffolding is critical in the construction and maintenance industries, providing a safe elevated platform to carry out tasks. However, improper use and neglect of safety protocols can lead to serious
AMF is pleased to announce that we have become the approved scaffolding contractor of Newtown Roofing and will support them on each of their various projects throughout Edinburgh and in
AMF is excited to announce a significant milestone in our journey, we are thrilled to share that we have recently become an approved scaffolding contractor for none other than Apex Roofing Contractors,